The Yokohama Foreign Residents Information Center provides consultations and information to foreign residents in 11 languages.
The number of consultations received in FY 2020 was 4,757 cases.
The following are some of the consultations we received at this center.
Please use this if you have trouble with Japanese or want to consult about your life in Yokohama.
Consultation Case No. 1: Birth
We are an Indian married couple, and it has been three months since we came to Japan for my husband's work.
I found out that I was pregnant when I tested with a commercial kit.
We plan to live in Japan for the next two years.
My husband and I can only say greetings in Japanese, but my husband is fluent in English and my level of English is only at conversation level.
What should we start preparing with?
We are wondering whether we should go back to our hometown or give birth in Japan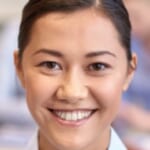 Congratulations!
First of all, please visit a gynecologist to check your pregnancy.
We will introduce you to an English-speaking clinic in your neighborhood.
You are considering whether to return to your hometown or not, but depending on hospitals that has a maternity division, reservations will be full at an early stage.
Make a reservation early after carefully confirming whether you need an interpreter, religious circumstances, and your desire for a painless delivery.
When pregnancy is confirmed, you will receive a Maternal and Child Health Handbook at the ward office.
This handbook comes with 14 supplementary tickets that can be used for health checkups for pregnant women.
You can also find out more information about various other types of support.
We can send a volunteer interpreter, so please call us when the schedule is decided.
We think that you may be worried about giving birth or raising children abroad, but we'll give you multilingual materials, so please feel free to call us again if you have any questions while reading them carefully
Consultation Case No. 2: Refusing to go to School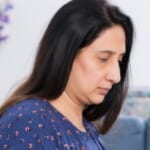 I'm from Peru, and I'm living in Japan for 20 years.
My second-year junior high school son seems to be bullied at school.
Sometimes, garbage is sprinkled on lunch boxes or shoes are thrown away.
It looks like they're also saying bad things on SNS.
I'm worried about his studies because he hasn't gone to school recently.
I consulted with his homeroom teacher, but I can't get enough response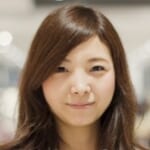 That's very concerning.
The first priority is to consult with the school closely.
You said that you couldn't communicate sufficiently in Japanese during the conference, so why don't we discuss thoroughly together with an interpreter once?
On top of that, you can also consult with a school counselor at the ward's Children and Families Support Division or the Educational Consultation Center.
Also, if he spends longer periods of time at home without going to school, it leads to stress for your child and learning loss will become a concern, so why not consider attending a free school, etc.?
There are also learning support classes in the city for children with a foreign background.
In both cases, you can discuss these things through an interpreter, so let's think together while taking your child's feelings seriously
Consultation Case No. 3: Divorce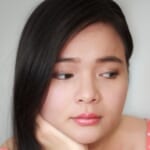 I am from China and my residence status is "Spouse of a Japanese National."
I have been married for four years and we have a three-year-old child with my Japanese husband.
Although there is no physical violence, my husband doesn't respect me, and we fight a lot.
My husband drinks out every day and spends money wastefully. Life is painful and I can't have hope for my future life.
I'm wondering if it would be better to divorce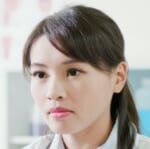 It's a worry because your child is still small.
It is recommended that you first apply for the Non-Acceptance of Notification of Divorce at the ward office in case the Notification of Divorce is submitted unilaterally because the relationship between you and your husband is not well.
With that done, let's consider the situation thoroughly.
Regarding the divorce system in Japan, if a married couple discusses the divorce finally, they can have a divorce by agreement.
If a couple fails to come to a conclusion, it will be settled in court, and if this also fails, they will be divorced by the court.
If you divorce with your child's parental authority, you may be able to continue raising your child in Japan as a permanent resident, so try consulting with an expert at the Consultation Support Center for Foreign Residents, Immigration Bureau and administrative scrivener consultation, etc
Consultation Case No. 4: Layoffs due to COVID-19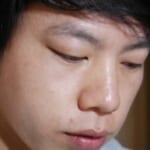 I am of Peruvian nationality and I am a second generation of Japanese descent.
I worked under the residence status of permanent resident, but I was laid off due to the COVID-19 pandemic.
I am currently receiving unemployment insurance.
The residence deadline is approaching two months from now, but would it be possible to renew it?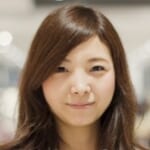 You said you were laid off, and we think you are worried about the future.
Regarding the renewal of residence status, it is advisable to apply by attaching a document that proves that you have a certain income from unemployment insurance and can live without public assistance.
In addition, depending on the circumstances, there are cases in which it can be renewed even if you receive public assistance.
For specific documents, etc., we provide free consultation with an administrative scrivener, so please consult with an expert.
If you have difficulty living, there are various types of support, including the Social Welfare Fund.
There are also support and measures available related to the COVID-19 pandemic, so please be sure to actively utilize them.
There are many explanations in Japanese and the content is difficult, so please feel free to consult with us
Consultation Case No. 5: Medical Institution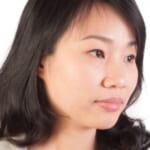 I am from Vietnam and I have a 3-year-old son.
He coughs a lot during the day and we went to a nearby pediatrist once, but he isn't getting better.
We would like to go to a big hospital specializing in pediatrics.
I can only speak a few words in Japanese and I'm better at English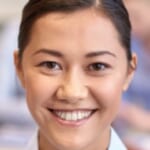 Small children often cough, but prolonged coughing is a concern.
If you are going to go to a large hospital, you will need a referral letter.
You can see a doctor without a referral for some hospitals, but it would be counted as elective medical expense and would cost thousands of yen, and you would often have to wait for long periods of time.
We will introduce you to your pediatrist or an English-speaking pediatrist nearby, so please consult with them so that they can write a referral.
At that time, we recommend that you ask to be introduced to a hospital where medical interpreters are available.
For hospitals close to your home, the OO General Hospital and the OO Medical Center are available.
When visiting the hospital, bring your health insurance card, medical care certificate for children, Maternal and Child Health Handbook, and medicine pocketbook.
In particular, do not let your son take medicine prescribed by multiple medical institutions without consulting them
Consultation Case No. 6: PCR Tests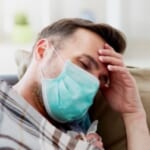 I would like to consult in Portuguese.
I'm not feeling well and I have a fever and a sore throat.
I would like to take a PCR test at a hospital, but where can I get tested?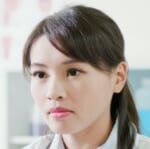 If you have a family doctor, we will interpret through a three-way call, so first of all, consult with your family doctor.
PCR tests will be conducted based on the doctor's discretion.
If not, contact the Yokohama City COVID-19 Call Center (045-550-5530).
If you feel it's difficult to contact you in Japanese, you can use the Health Center Telephone Interpreter Service (03-6436-4818) of the Ministry of Health, Labour and Welfare.
Also, call an ambulance in case of emergency.
Ambulances are available in Spanish, English and Chinese
(In this case, although the family doctor at OO Internal Medicine did not conduct PCR tests, they introduced the consulter to a hospital in the neighborhood. A simple hearing was done by phone → the consulter was able to make a reservation for a medical examination and PCR test in the afternoon of the same day.)
Consultation Case No. 7: Bulky Refuse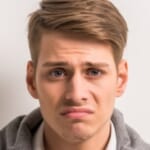 I would like to throw away my desk, chair and washing machine as I will be moving soon.
I thought of selling it to a recycling shop, but I was refused because our schedules wouldn't match.
What should I do? (Consultation in English)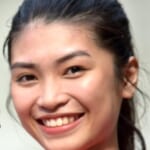 Large furniture such as desks and chairs should be thrown away as bulky waste.
Apply to the Yokohama City Bulky Waste Reception Center (available in English, Chinese, Korean, Spanish, and Portuguese) and book a day to throw them away.
Please carry them to the designated place at the date and time you reserved.
If they are too big to carry by yourself, you can apply for a separate pickup (for households over 65 years old or people with disabilities, etc., it is free of charge, and for other households, there is a fee).
Home appliances such as washing machines cannot be thrown away as bulky waste.
You can either have the old one picked up when you buy a new washing machine, or call the appliance recycling company to make a reservation in advance and have them pick it up.
You will be charged for bulky waste and home appliances pickups.
For payment methods, please ask when making a reservation
Consultation Case No. 8: Learning Japanese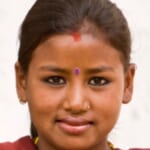 I'm looking for a Japanese class.
I am looking for a place close to my home and not too expensive.
(Consultation in Nepalese)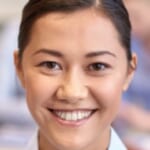 In addition to Japanese language schools, there are many other Japanese classes taught by volunteers.
YOKE's website offers the nonprofit Database on Japanese Language and Study Support Classes in Yokohama (https://yokeweb.jp/), which allows you to search for classes near your home in Japanese and English.
In such classes, you can learn at a low cost, ranging from ¥500 per lesson to free of charge.
Each class has its own characteristics, so please consult about studying that suits your needs, such as the level (beginner and up), purpose (for daily life, for work, Japanese language tests, etc.), and lesson style (group/individual lessons, face-to-face/online).
If it is difficult to search in Japanese or English or to inquire to each class, please feel free to consult with us and the Yokohama Foreign Residents Information Center will help you find a class
Consultation Case No. 9: Expensive Medical Care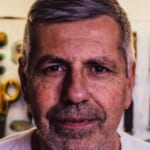 I was told that I need a surgery at a hospital.
I have social insurance with my company, but I'm worried about the cost of the surgery
(Consultation in Spanish)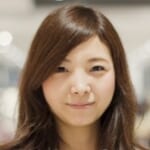 That's a concern.
Under the health insurance system, there is a system in which you can receive a refund when your medical expenses become expensive.
If you have public medical insurance (health insurance or national health insurance that you enter at a company), you can use the high-cost medical care benefit system, in which you do not have to pay more than a certain amount according to your income when your payment at the hospital was expensive.
For example, if a person whose annual income is 5 million yen and younger than 70 years old receives a surgery of 1 million yen, the self-pay burden amount will be 87,430 yen.
If you are unable to pay the aggregated amount at the hospital, apply for an Eligibility Certificate for Ceiling-Amount Application in advance and present it to the hospital, and the payment will be up to your self-pay burden amount.
Let's talk to your company first.
Also, if you are covered by private medical insurance, you may be able to receive benefits, so please check your insurance certificate carefully.
At the hospital, you can consult with a medical social worker about medical expenses, so please feel safe and have the surgery.
Please take care